Paracord 550, also called paracord type 3, is the best known paracord variant. Are you looking for paracord for outdoor activities or do you want to make your own paracord jewellery? Paracord type III is very strong (breaking force of 247 kg), durable, stylish and therefore suitable for all purposes. 123paracord.com also offers various colours and colour combinations of Paracord 550. So you can make your own unique paracord jewellery. Also take a look at our accessories to give your jewellery the perfect finishing touch.
Our parachute cord type 3 is of the best quality, because we only work with the highest quality paracord. Moreover, we have the lowest meter price of Europe. If you buy more meters, we are even cheaper.
We sell paracord type 3.
We sell paracord in one piece. Example:

You will receive a 2M piece from us.
We deliver our paracord as follows: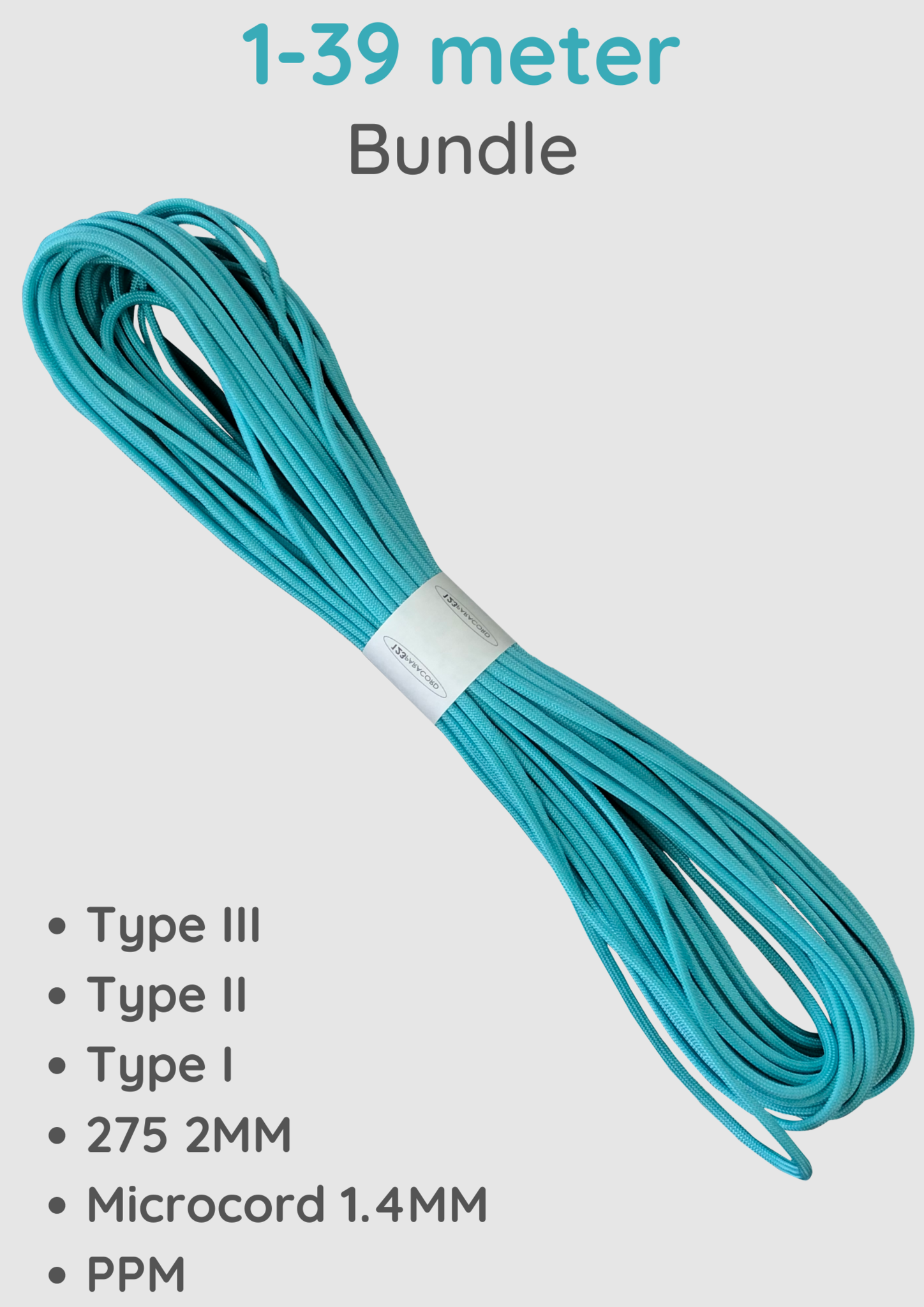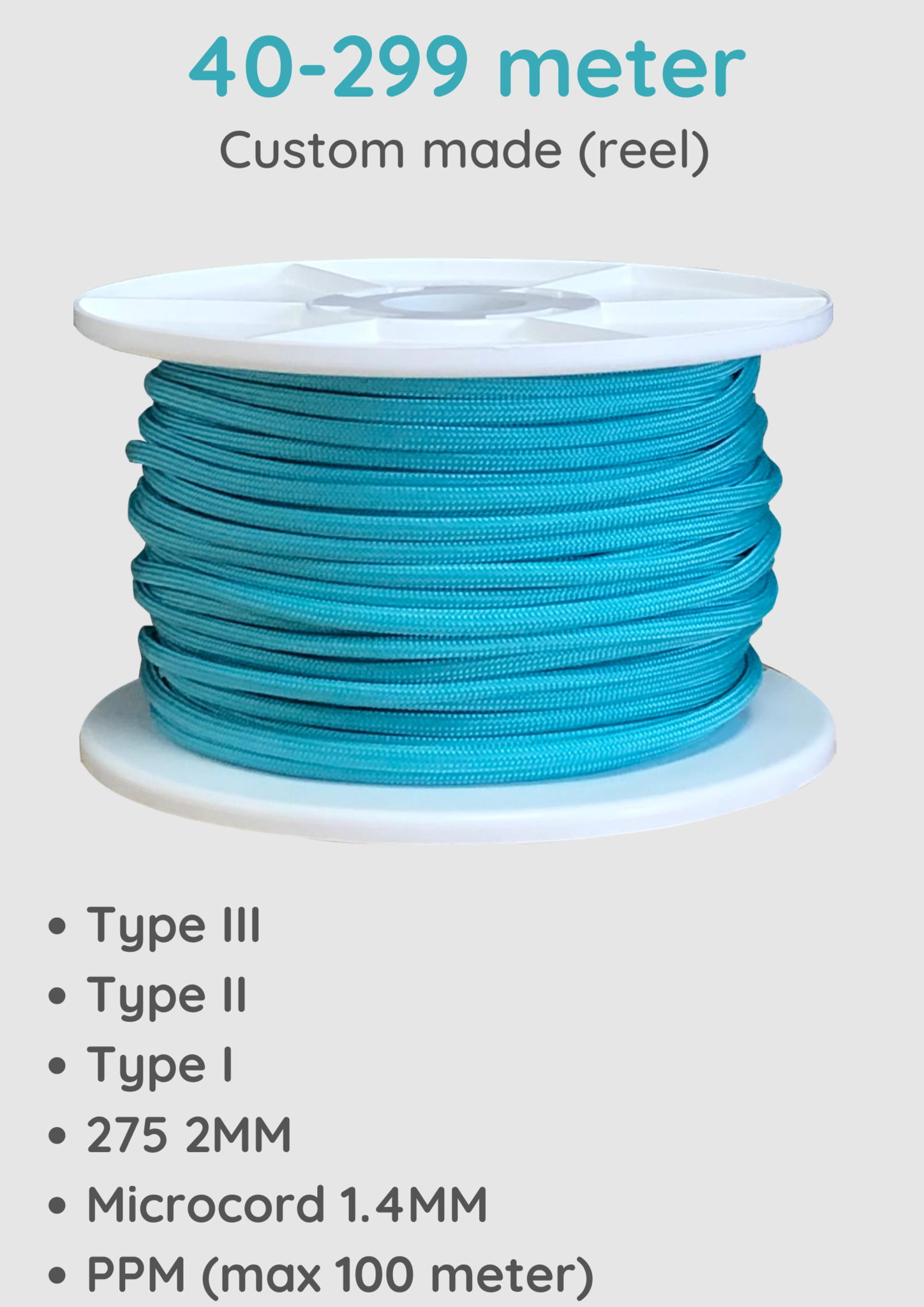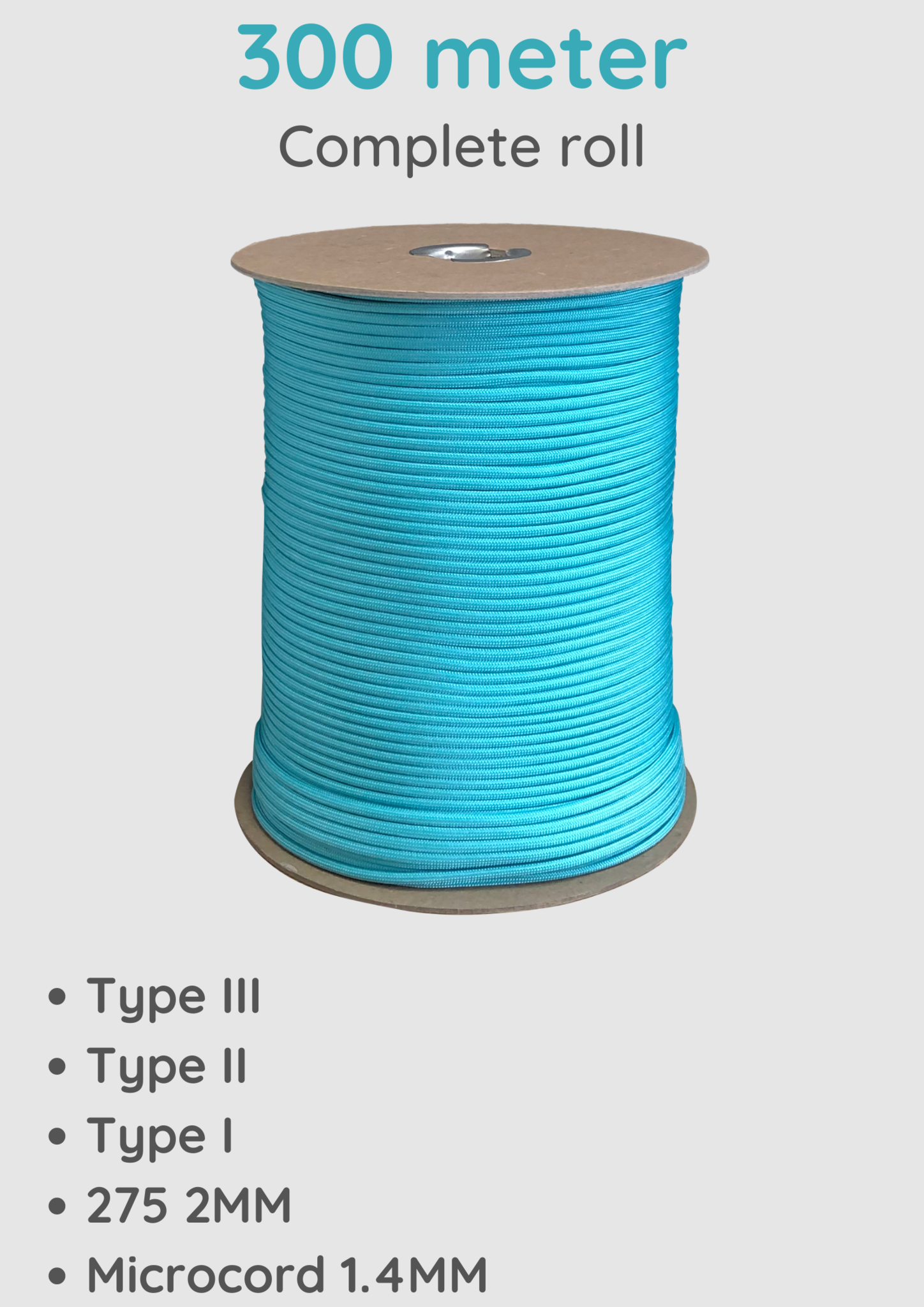 In the video below we show the different types of patterns: