Paracord 100 Type 1
Paracord 100 or paracord type 1 is the thinnest paracord variant. Or do you prefer to make your own jewellery? For both you can use paracord 2mm very well. Because of the breaking force of
45k kilo it is suitable for various applications. At 123paracord.com you will also find various colours and colour combinations of Paracord 100, with which you can knot paracord bracelets. You can also brighten these up with various accessories.

Whatever colour paracord 100 you choose, you will always find it cheap with us. We have
the lowest meter price of Europe. What's more, you can expect a big discount if
you buy more paracord in bulk. With us, low price does not mean poor quality. This ensures
high quality paracord at a low price.
We sell Paracord in one piece. Indicate when ordering how many meters of a colour / type of paracord you want to receive. This number you will then receive from us in one piece.
For example:

You will receive one 2M piece from us.
We deliver our paracord as follows: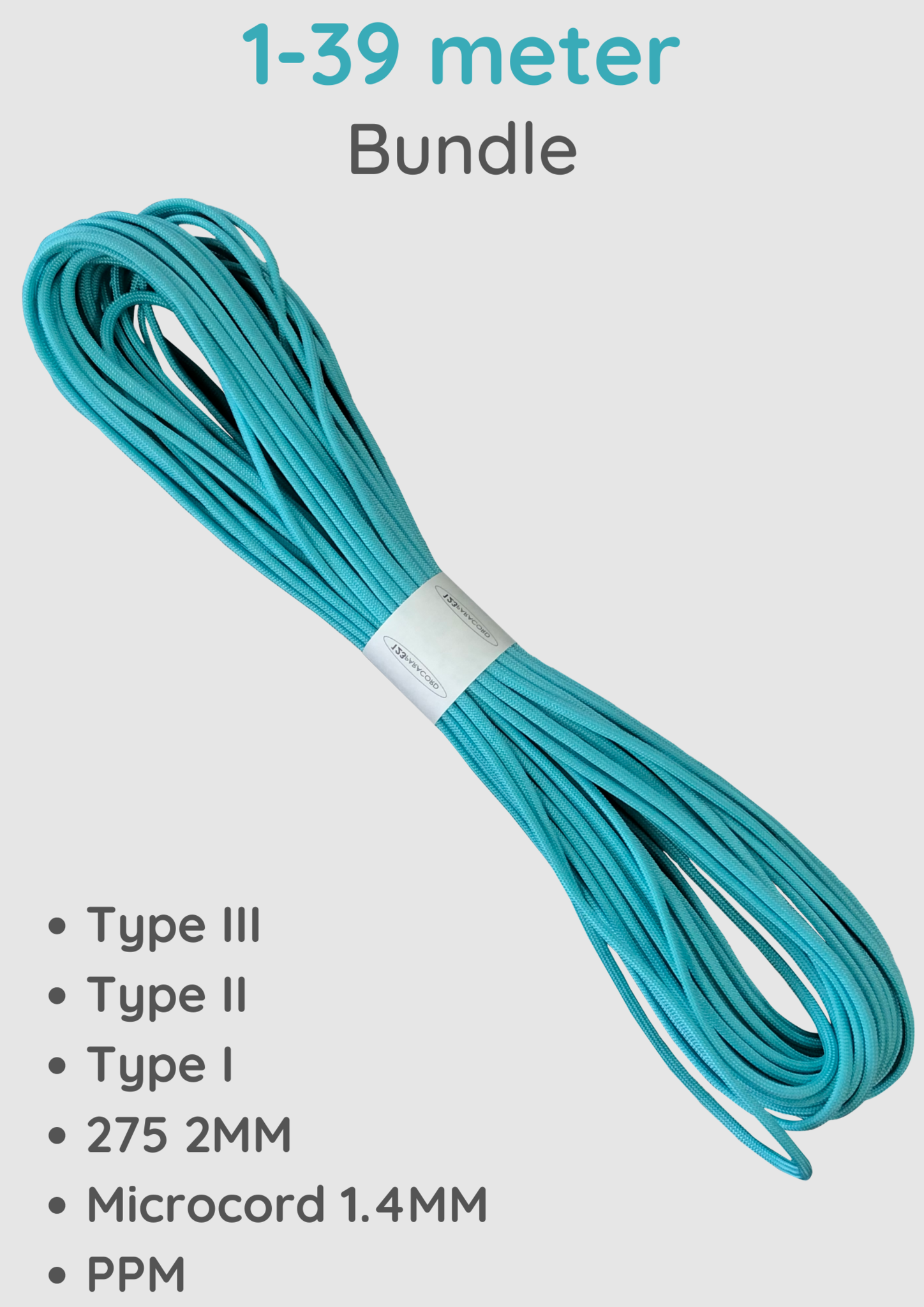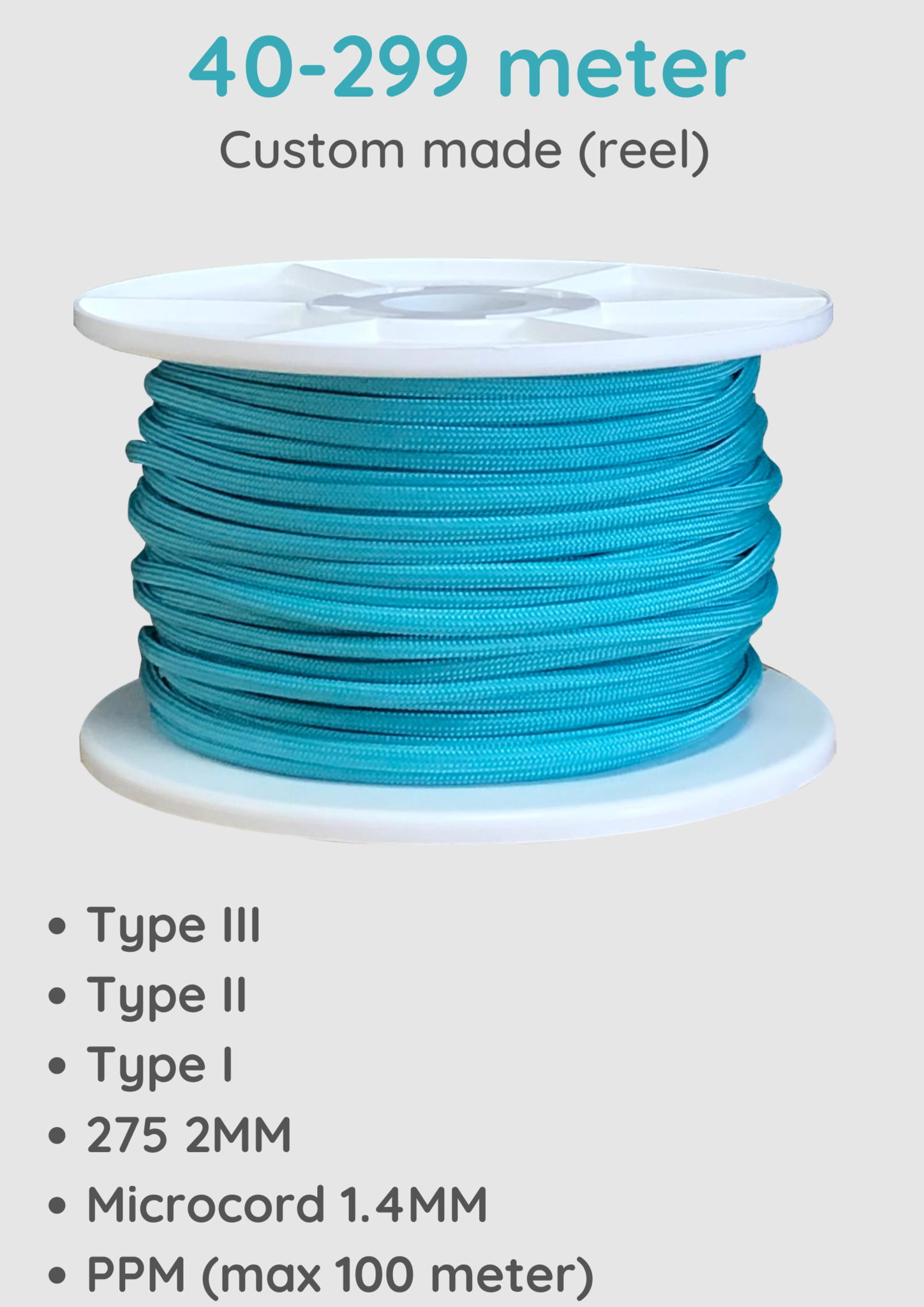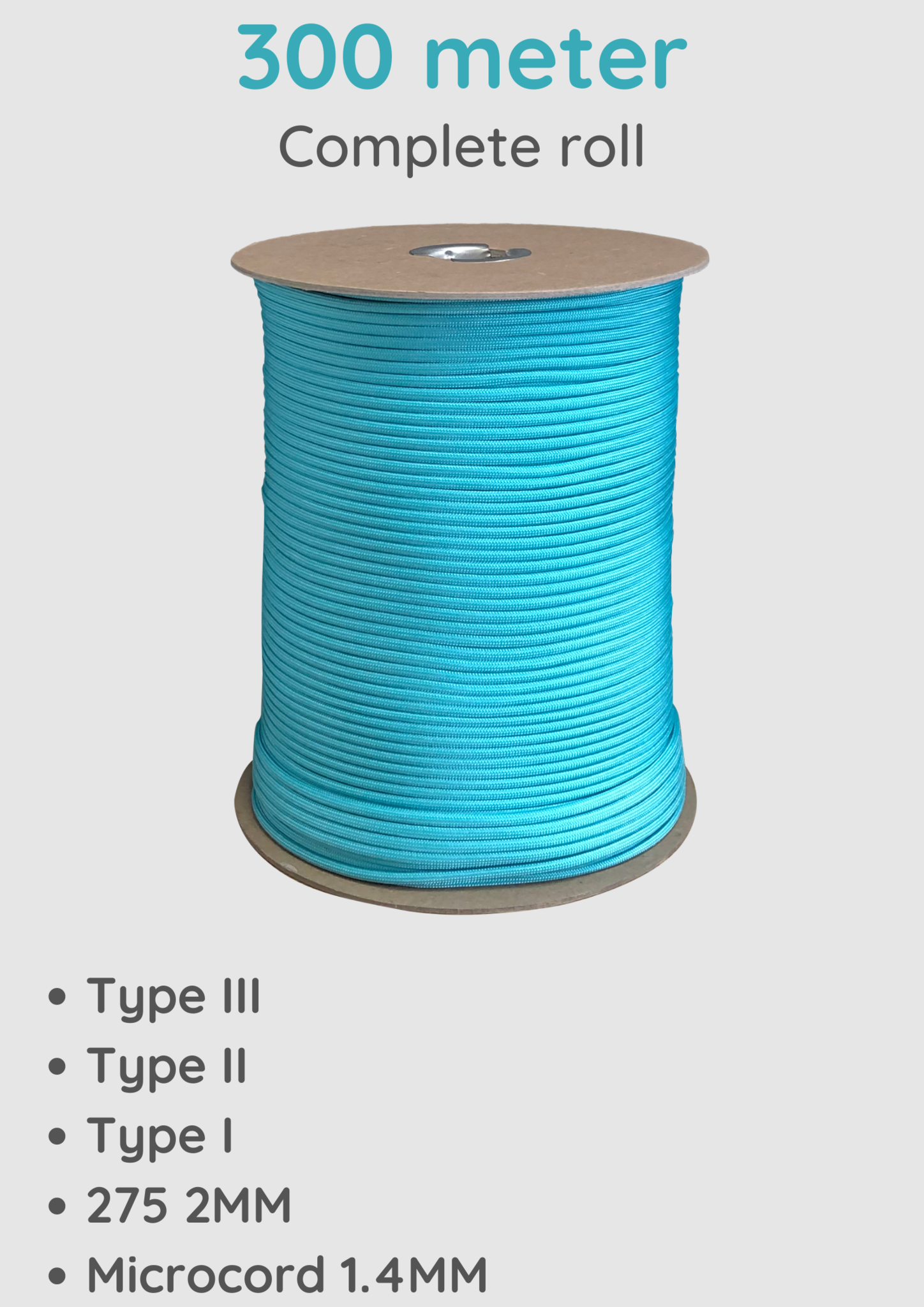 In the video below we show the different types of patterns: